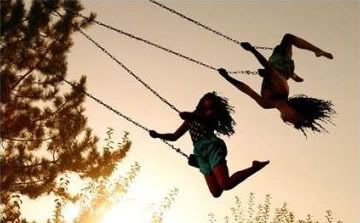 Today is going to be fantastic! Oh yes, I do believe it will be, because today I am picking up my dress from the Alteration Expert. She's had it since October to be shortened to fit my 5'2" frame (with killer 3 1/2" heels, of course) and added a French bustle, at her recommendation. Seems the American style is too hard on the lace and likely to tear a hole and fall out by night's end. Not the ending I want to the kick-*ss ceremony after party. I cannot tell you how elated I am to get back in my dress and not have to hold it up! Plus, there's something about putting it on that just puts me over the moon. Guess that's how you know you chose correctly, huh?
Even better still.....I get to spend time with two pretty amazing women. My maid of honor (I'll call her Diana. She's used to that. She calls me Anne. I hope some of you get the reference!) is joining me at the fitting. She's just such a vibrant, spiritual, positive person that you can't be around her and not feel better about the world and yourself and your choices. That is just the little pick-me-up that I need. Then this afternoon, I'm going out with another life-long friend and maid in search of a super-flattering brown dress. The bridesmaid dresses simply are not flattering on girls with curves. The makers of those things must thing that making it in the correct size is all you ever need to do for it to look good. Psshhaaa! It is not so! And I won't have her in something that doesn't make her feel fabulous. I simply won't have it! The other girls picked dresses that they feel hotter than Aphrodite in, and so shall she! Then we'll like catch a drink somewhere for good measure!
Yes, this will be a glorious day and I cannot wait to be smack in the thick of it. So happy Saturday to you all out there. I hope you have wonderful plans of your own to relish.
Photo from Photobucket.